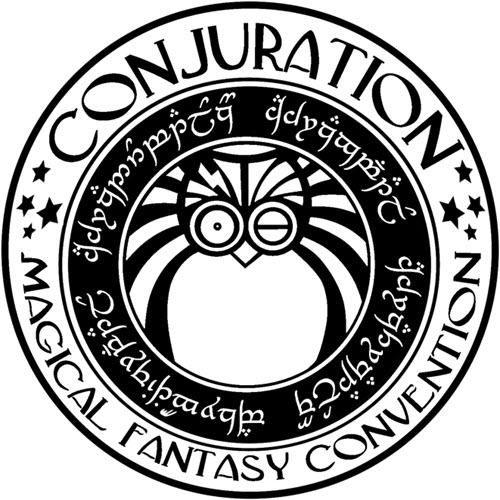 Guys…
I'm super excited about CONjuration Con in Atlanta this weekend? Why? Two reasons:
 I'd never heard of this Con before, but I sort of stumbled upon it after DragonCon this year. I'd been looking for another Con to attend in the area – something on a smaller scale – to keep my post-DragonCon blues from dipping too low. And I stumbled upon CONjuration. In a nutshell, it sounds like just about everything I love in terms of my fantasy books/film/tv obsessions. And…another chance to wear my Professor Snape cosplay? Sign. Me. Up.
The second reason I'm excited about this weekend is…I'm getting to do some author-y things there! I'll be on a couple of panels. I'll be doing an author reading. And, I'll have an author table set up to sell my books and hopefully meet some new readers.
Definitely a WIN WIN situation!
Two of my fantastic DragonCon buddies are going with me (as Sprout and Trewlaney, respectively) and also to help me out with my stuff. I'm a total newbie to this Con, but they have been so welcoming and friendly already, and I can't wait to spend a couple of days with some fellow geeks like me!
See ya there…