So, I'm very excited this morning.
A little while back, I was nominated for Best Costume Design by the Metropolitan Atlanta Theatre Awards for my part in the Cherokee Theatre Company's excellent production of "The Lion in Winter."
Well, the awards ceremony was last night, and even though I wasn't able to attend, I got a lovely text message from our stage manager announcing that I had won! It was definitely a pleasant surprise! I was also thrilled to find out that CTC took home the Best Ensemble and Best Overall Performance awards as well. What a productive night! I'm extremely proud of this cast and crew, and I am honored that I had a small part to play in it all.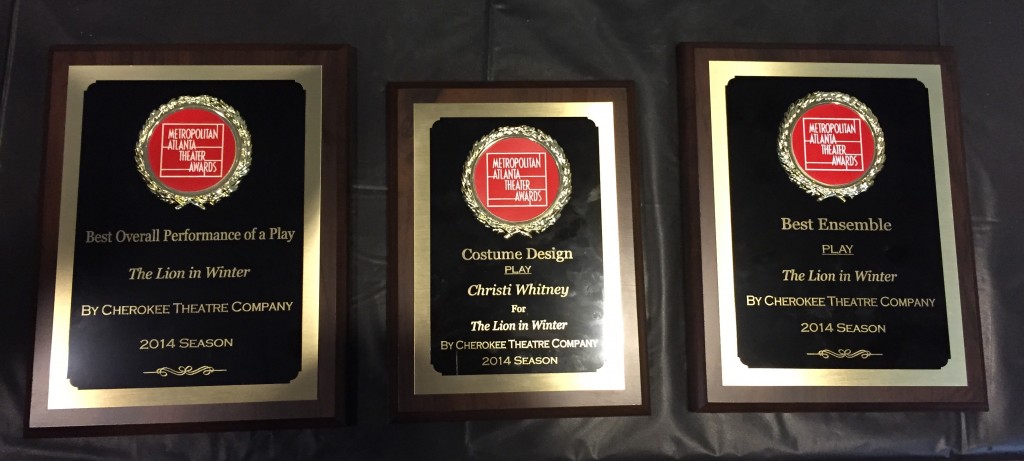 This was a new venture for me. I have directed and acted in many a show, and I have designed costumes for my own productions, but this was a different kind of work. It was a big challenge, but it was also really rewarding. I guess all my costuming work for conventions (as well as years of doing high school plays on a tight budget), paid off with this show.
So…yeah…there you go!
A great way to start a Monday!